The HX X8 electric scooter is a smooth and easy-to-use electric scooter with high performance. Get around in an environmentally friendly way at a speed of up to 25km/h.
Specifications:
Maximum speed: 25km/h

Range: 45km

Power: 350W

Weight: 16kg

Maximum capacity: 100kg

Charging time: 5-6 hours

Foldable: Yes

Front wheel drive: Yes

Battery: 10Ah (removable)

Brakes: Brakes: Front and rear disc brakes, hand brake and foot brake

Lighting: LED front and rear

Ringing bell: Yes

Wheels: 10″ pneumatic tires.

Foldable leg rest: Yes

Climbing angle: 15

°

Waterproof: Yes, IP54

Dimensions unfolded: 1083x420x1186 mm

Dimensions folded: 1083x420x460 mm

Color: Black

The HX X8 electric scooter is an environmentally friendly mode of transport that gets you around the corner or to work. With its sleek design and agile build, this is the perfect electric scooter for those looking for the perfect mode of transportation.
The HX X8 electric scooter offers a comfortable and smooth riding experience that will make it easier for you as a rider to navigate the roads. With a speed of up to 25km/h you can easily get from point A to point B.
A full charge of the battery takes only 5-6 hours and then you can drive up to 45km without worrying about recharging it.
Another advantage of the HX X8 Electric scooter is its durability. It is made from high quality materials that are both robust and durable. It has 10″ patterned non-slip tires that make it possible to drive on a variety of road surfaces. The e-bike is also waterproof and delivers a reliable and safe riding experience.
With a foldable design, it quickly folds into a compact and portable scooter. With its light weight of 16 kg, you can easily carry it with you up stairs or on public transport. When folded, the HX X8 Electric scooter is compact and easy to store or take in the car.
The HX X8 electric scooter is a smooth and reliable means of transportation. Feel safe on the road with its powerful motor, long battery life and sleek design. Discover the benefits of moving in an environmentally friendly and practical way!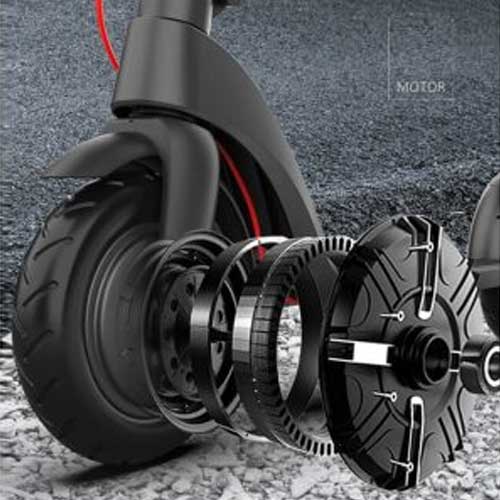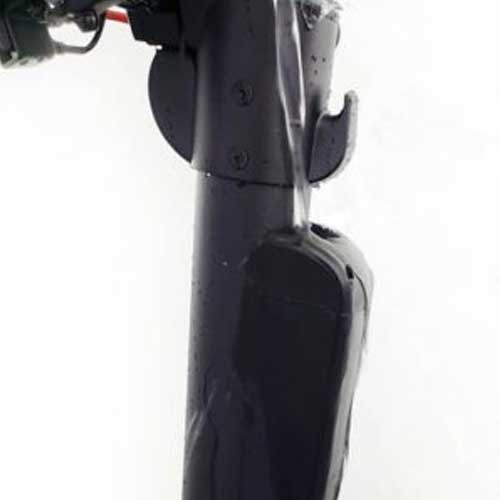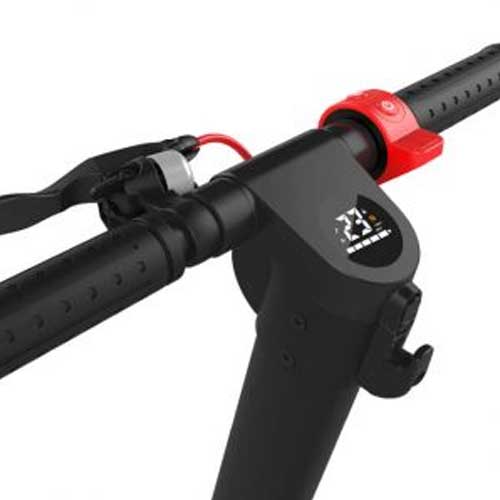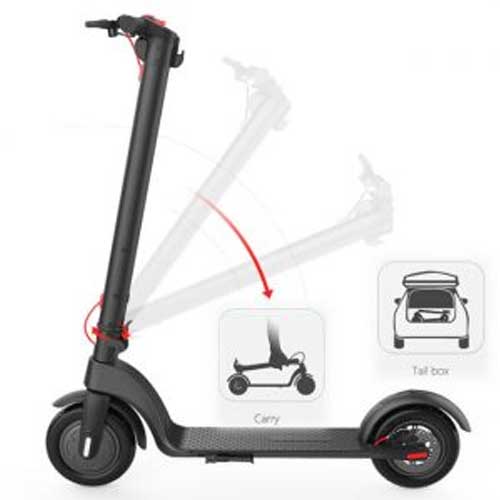 All our electric scooters are shipped directly from our manufacturer in the EU.
The delivery time is 7-14 days.
They are sent free of charge and without other charges.
If other items are in the same order, these are sent separately from our warehouse in Sweden with a delivery time of 1-3 working days.